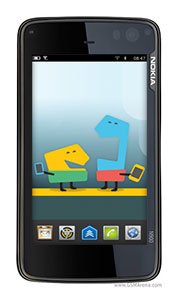 Harri Hakulinen at the
MeeGo Blogs
has announced the open-source Linux distro
MeeGo
will be available to replace (actually, dual-boot) MeeGo's little sister Maemo within the next few days on Nokia's N900 qwerty Slider. The arrangement between MeeGo and Nokia has been in the works for some time, and we have wondered if it will eventually grow into a competition with Google's Android - which is also, at its heart, a Linux distro, and also open source.
MeeGo is developing distros for a number of devices, including Netbooks, Laptops, Desktop Computers, Mobile Phones and Automatic Dishwashers. (Well, not Automatic Dishwashers, I was just seeing if you were listening - -). I used MeeGo on my "Main Squeeze" Netbook computer (a cool little Eee PC from Asus) for a number of months before I replaced it with the more stable Ubuntu Linux. MeeGo was verrrrrrrrry fast and pretty, but lacked a lot of the development and applications of the older Ubuntu.
Mr. Hakulinen warns that MeeGo is indeed open source and that you should install at your own risk. Nokia will not provide OS support (at least for the present time) for MeeGo. I can attest, however, that it is a well-thought out OS and, although it may have a bug or two, would not be a bad try. As updates to known bugs become available, MeeGo generally provides them to device users.
See the little "characters" in the screen of the N900 pictured?
That's what they really look like!!
And that's the only really scary thing to me!
Source
Harri at MeeGo
Nokia N900 specs
here at GSMArena
markstone@pinstack.com