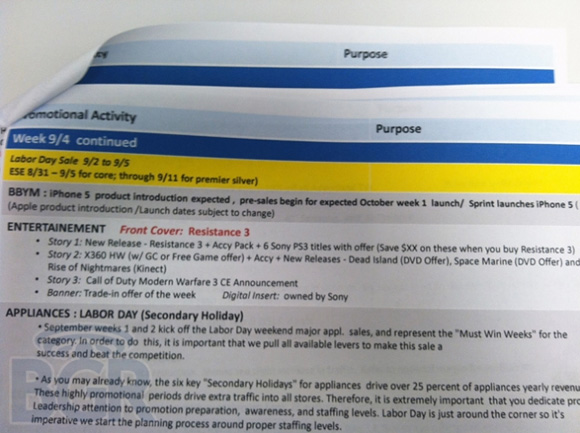 Preorders for the
Sprint version of the CDMA iPhone 5 will start this coming week at Best Buy, with an expected launch in the first week of October! The attached slide, which was provided by a source named "Tee" to the fine folks over at
BGR
, also indicates that release/preorder dates are subject to change, and nails a date that is much later than the September 5th (today!) rollout that was first rumored.
The iPhone 5 is expected to be the next gamechanger from Apple, who is starting to feel heat from the newest RIM introductions (on the device side) and the flood of Samsung Galaxy S II devices (from the OS side). An October Week 1 Launch seems like great timing.
This will be a big shot in the arm for #4 Sprint, as they seem to be fading behind the big three newsmakers.
BGR via GSMArena
markstone@pinstack.com